Who are AquaBanas
Based out of Orlando, Florida, AquaBanas was formed to offer an exciting new way to enjoy the water from yachts, resorts, hotels, restaurants, bars, sand bars, and many other water front venues worldwide.
Designed and built by a team of inflatable professionals with over 100 years combined experience of building the worlds most well known inflatable brands, you can be assured that our quality and service after the sale will be exceptional!
What are AquaBanas
AquaBanas are inter-connectable lifestyle oriented inflatable decks that provide a new way for people of all ages to relax on the water. Connect multiple decks together to form BanaCities that are only limited by your imagination. Quick Step entries offer easy access, and ballast bags keep them stable.
Optional tents provide shade as well as a place to mount the optional JBL Extreme II speaker and light. There's even a battery powered fan to keep air moving on stagnant days, and side walls that con provide added shade and privacy.
AquaBanas have thought about everything!
Swim Up Banas!

All AquaBanas products can be customised for you application!
Swim Up Bar Bana!
The Swim Up Bar Bana is a blast! It's a great way to hang in the water and enjoy some cool beverages, or feel free to climb on board and relax in the sun. There's plenty of room.
The Swim Up Bar Bana is also a great launch platform for SeaBOBs, Kayaks and SUP's.
Features:
Can accommodate up to 8 people.
Layout space for 3-4 sun bathers.
Recessed space for Yeti Tundra 45 cooler.
Ballast bags for stability.
Anchor mounting ring underside.
Can accommodate any of the Bana Tents.
Connectable to create Bana Cities!
Pick your colours!
AquaBanas are available in a selection of standard colours as shown. We can also match pantone colour for corporate clients. Minimum order quantities will apply to all pantone colour matches.
Pick Your Deck Features!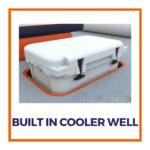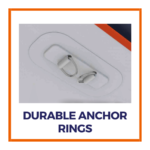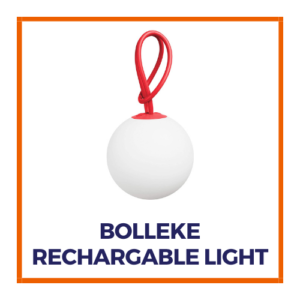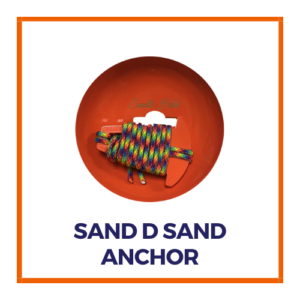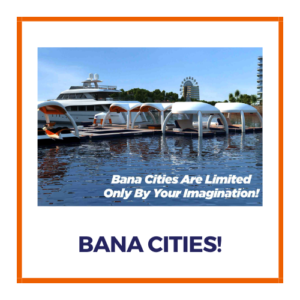 Custom Banas have been produced for all applications, including;
Yachts, Resorts, Beaches, Water Parks, Rental Operators, Water Front Venues, Corporate Sponsors, and More!
* AquaBana Custom Banas are all designed to order, if you purchase this product you will receive an Aqua Bana's product catalogue and we will contact you to discuss your requirements.
Capacity

People: 1 – 34
Dogs: 1 – 3

Colours

Flag Blue, Royal Blue, Light Blue, Red, Dark Gray, Light Grey, Yellow, Lime Green, White, Black, Pink, Brown
Customer Reviews